This post may contain affiliate links. Please read my disclosure for more info.
Finally, I have realized my little girl bedroom dreams! I combined my kids room ideas and dreams with my love for all things farmhouse for a farmhouse inspired toddler bedroom.  I have been so thrilled to pull all the pieces together for our first born daughter's kid room  makeover. With a new babe on the way and some crafty crib escape sessions, we knew it was time to make the transition to a big bed. I have been swooning over the concept of a dreamy farmhouse toddler room with montessori beds, reading nooks, sweet wall decor, and closet goals for months.
We decided to do take things at our pace with a DIY farmhouse toddler room makeover and a budget. I hope once she makes the transition to her new room over the coming weeks, she will feel some of the joy and magic I wished for her as I was putting everything together. This girl mama loves to bring as much magic into the world as possible! Here are some kids room ideas we had that we brought to life.
Before
The room we used for her toddler bedroom was originally our upstairs guest room. It was largely unchanged from when we moved into our house a year ago:
Very nice empty room with the "new house cream" paint and clean carpets.
Paint
I took a few days to paint the room with something fresh because I cannot stand the "new house cream" color! To me, the right paint color can make a world of difference to a space. My paint soul colors are the greiges, greys, and farmhouse colors from Sherwin Williams (Sea Salt is my newest love) so I knew I was going to go with something along those lines. For house projects, maintaining a budget is key and I have found a lot of success with color matching the Behr paint at Home Dept with any of my Sherwin Williams or Benjamin Moore favorites.
 I asked our little one to pick from a handful of paint swatches while on a Home Depot trip to include her as much as possible. Her choice without any guidance was brown and dark green since those were the paint colors located at her eye level.  After giving her a few options, she picked Swirling Water. I painted her walls and closet with this color, and my used one of my favorite whites- Zurich White from Sherwin Williams- for her ceiling. Zurich white is the perfect color for grey lovers like me, looking for something a bit warmer or more in the greige family.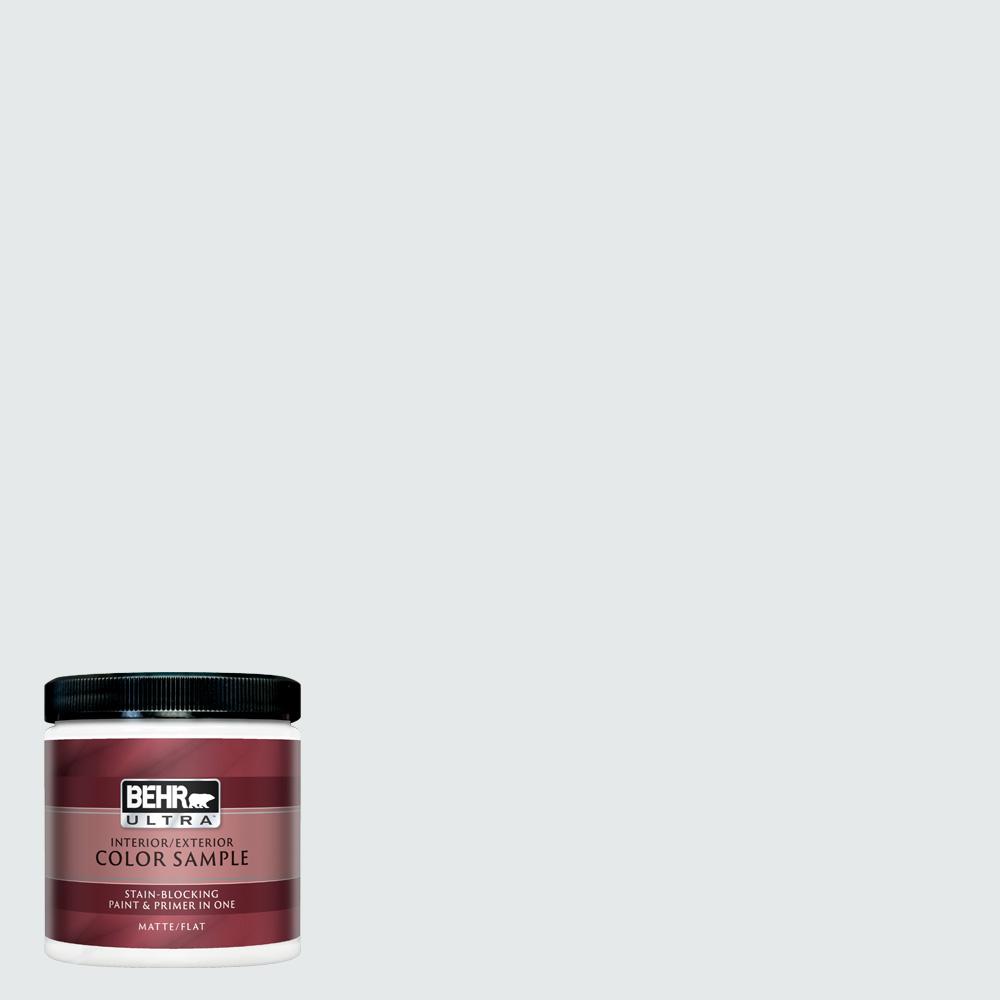 Farmhouse Inspired Loft Bed
Our daughter is only two and half and will have her own room. However, her "best friends" have bunk beds which she thinks are the coolest thing ever created. She is also in a current obsession with castles. So I sought to find a toddler bed for her that embodied these notions and fell in love with this Birch Heritage loft bed from Wayfair. Even though the room is only for one toddler right now, I fell in love with the farmhouse feel of this bed and the endless play options. The loft bed on top is perfect for playing, and the full bed comes with casters, so we can easily slide it in and out for an additional "cave" area to play. My girls are right at the age where castles and doll houses rule, so this is literally PERFECT. My husband also strung some LED lights underneath the loft so they could have dance parties under there. SERIOUSLY.
We jumped from her crib to a full size/loft bunk bed because with baby #3 on the way, we did not want to re-purpose the crib into a toddler bed. We will use her crib for the baby so we opted to go with a set she can grow into for many years. So far she has not minded the transition! Her bed fits perfectly into my farmhouse inspired toddler bedroom vision with the wood markings and grey/ivory paint tones.
We ended up using Wayfair during a sale to get the whole bed, but the loft piece is also sold separately on Amazon for those looking for something fun to add to a kiddo bedroom!
Farmhouse Inspired Reading Nook
As a former educator and lover of all things literary, reading is big in this house. We read several books throughout the day with the girls as well as every night before bed. I saw tons of kids room ideas for reading and I knew I wanted to create a reading nook that we could use to read together. Also, I wanted to create a space for her to enjoy as she becomes an emerging reader. I remember the excitement of my first time reading my own books as a kid and want to lay that path for our kiddos! I ended up choosing the
Little Dove Teepee Tent from Amazon based on reviews. It was a breeze to put together by myself. This particular tent comes with a set of feathers and battery-powered fairy lights which our daughter loved. It is very roomy for a children's tent, and has pockets inside for her to keep her books or trinkets. Even though her room has carpet, I snagged a white shag rug to go under the tent for a cozier space. To her, the tent is the place to be!
I got a few woodland animal throw pillow covers to cover some old throw pillows. We put all her stuffed animals in there for reading time. My teacher heart loves listening to her read to her animals over the monitor. According to our monitor observations, the horse stuffed animal always sounds like the one not paying attention to the story!
I also ordered small floating bookshelves from a family owned shop (also on Amazon) that ended up being perfect! They are only big enough for a few books/animals but they look great! She spends hours rearranging which books are  and animals are featured each day. The reclaimed wood looks amazing with the farmhouse inspired toddler bedroom theme and they were so easy to install.
Bedding Items
In all my ideas, every farmhouse toddler room is comfy and cozy! My main focus for bedding was finding something comfortable that was free from any chemicals or unnecessary ingredients. I ended up getting all the bedding from Target because they carry organic cotton sheets for kids, and everything I get is Standard 100 OEKO-TEX certified. This label just means that all components of the
materials have been tested for any harmful substances.  To go with the farmhouse vibe I was looking for, I went with the Hearth & Hand with Magnolia comforter set and I am very pleased with the quality. Easy to wash without damage, and super light and comfortable.
Since she has never used pillows before, I went with toddler sized pillows for her to try. After quite a bit of research, I ended up choosing Little Sleepy Head pillows. I chose them for their high quality ingredients and the proper spinal alignment for toddlers. I got the organic cotton pillows because they are completely free of all chemicals, and the filling is hypoallergenic. These pillows are a dream, and if they were not toddler sized, I would use them myself!
Sleep Transition Items
Disclaimer: we are still in the midst of the transition from crib to toddler room! We gave ourselves plenty of time  for her to acclimate to her new space before the next little one arrives.  She has always been a fantastic sleeper (13+ hours a night!) since we sleep trained at 6 months,  so we are taking the transition slowly to maintain that as best we can. The decision of when she wants to sleep in her new bed is hers, and we are keeping things casual.
We did upgrade to a new baby camera since she was now going to be more mobile in her room at night and we wanted more visibility. We also invested in the Hatch Rest + Baby sound machine to try out the time-to-rise feature if that becomes something we need. In terms of safety, we already had the room baby proofed. We only added in a a door monkey to use if we needed, but prefer to try to have her learn the boundaries on her own.  Since we are early in the transition, we have not had any safety concerns so far! We plan to cross any additional bridges as needed and implement additional safety measures.
She is such an incredible big sister, and will at some point appreciate having her own space. I have loved spending time together as a family bringing our big kids room ideas to life and creating a space just for her. Hopefully some of our farmhouse toddler room makeover inspires you in your home decor journey! I love following along with home decor projects as we continue creating our forever home, so please share your finds!
All the best,